Pork Back Ribs Recipe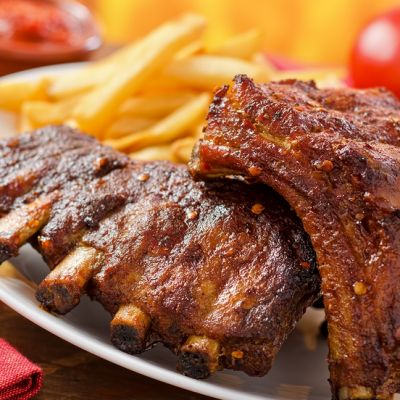 Pork back ribs are a great summer dinner.
Ingredients
4 large racks of baby back ribs
1/2 cup ketchup
1/3 cup soy sauce
1/3 cup honey
1/4 cup vinegar
1/3 cup butter, melted
6 garlic cloves, minced
Directions
In medium bowl, mix together ketchup, soy sauce, honey, vinegar, melted butter, and garlic.
Brush the ribs with the marinade and wrap in foil.
Leave in fridge for 4 hours.
When ready to cook preheat oven to 350°F.
Bake in oven-proof pan, for 2 1/2 hours, opening to re-brush periodically.