Potato Appetizers Recipe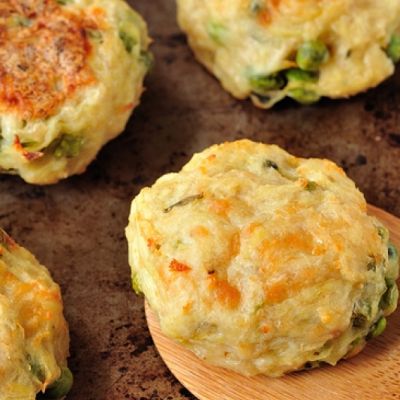 Need a recipe for easy potato appetizers? This potato bite recipe is quick to prepare and will be a crowd favorite.
Ingredients
2 cups cooked and mashed potatoes
2 cups cooked ham, finely chopped
1 cup frozen peas, thawed
1 cup cheddar cheese, shredded
1/2 cup ranch dressing
2 eggs, beaten
1/4 cup onion, finely chopped
1 teaspoon prepared mustard
1/2 teaspoon salt
1/4 teaspoon pepper
(Serves 4)
Directions
Preheat oven to 350ºF.
Line a baking sheet with parchment paper. Set aside.
In a large mixing bowl, combine the mashed potatoes, ham, peas, cheese, ranch dressing, eggs, onion, mustard, salt and pepper. Mix well.
Using a spoon or clean hands, gently shape the potato mixture into 1 inch balls and place on the prepared baking sheet.
Transfer the baking sheet to the oven and bake until brown, about 30 minutes.
Serve hot.