Proscuitto And Melon Appetizers Recipe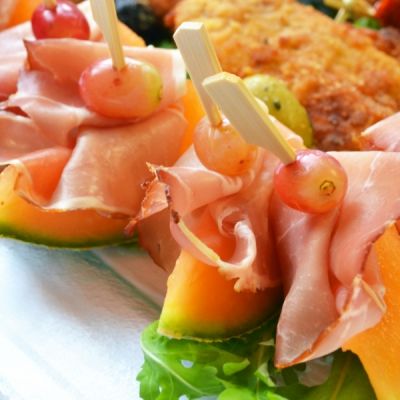 If you are looking for appetizer ideas, Proscuitto with Melon is an all time classic.Easy to prepare and always delicious, make these a part of your appetizer platter.
Ingredients
Determine how much you need by the amount you wish to prepare for your platter.
ripe cantaloupe melon
thinly sliced proscuitto
grapes
cocktail sticks
Directions
Select a serving platter.
Cut melon in half, remove the seeds. Slice the melon into wedges lengthwise, then cut each length in half.
Take a cocktail stick and spear a grape then a portion of the thinly sliced proscuitto folded and spear it into the prepared melon.
Arrange on the serving platter.
Keep covered with plastic wrap and refrigerated until you are ready to serve.