Pumpkin Loaf Recipe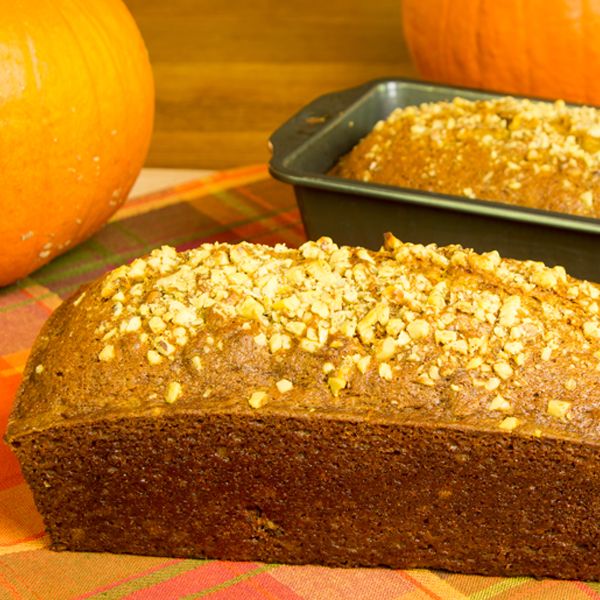 This pumpkin loaf is very easy to make and would make a tasty afternoon snack
Ingredients
1 1/2 cups flour
1/2 teaspoon of salt
½ cup white sugar
½ cup dark brown sugar
1 teaspoon baking soda
1 cup pumpkin purée (or instructions below tell you how to make from scratch)
½ cup olive oil
2 eggs
¼ cup water
½ teaspoon nutmeg
1 teaspoon cinnamon
½ teaspoon allspice
1/2 cup chopped nuts of your choice or you can use shelled pumpkin seeds for the top
Directions
Preheat oven to 350°F.
Sift together the flour, salt, sugar, and baking soda.
Mix the pumpkin, oil, eggs, 1/4 cup of water, and spices together, then combine with the dry ingredients.
Pour into a well-buttered loaf pan. Sprinkle with chopped nuts or seeds.
Bake 50-60 minutes until a thin skewer poked in the very center of the loaf comes out clean.
Turn out of the pan and let cool on a rack.
To make pumpkin purée from scratch.
Cut a small sugar or pie pumpkin in half, scoop out the insides and the seeds.
Place cut side down on a baking sheet.
Bake at 350°F until soft, about 45 min to an hour.
The pumpkin flesh will steam itself in the skin.
Cool, scoop out the flesh.