Quick Bread Dough Recipe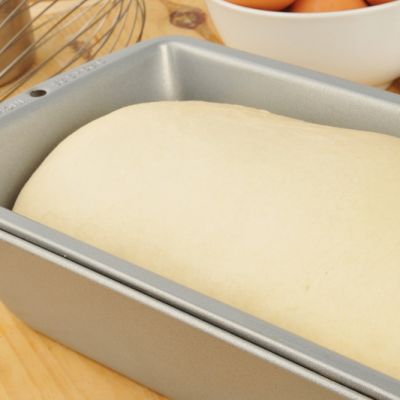 This recipe is for a quick bread dough when you need some dough in a hurry for pizza rolls, cinnamon rolls or any recipe calling for a simple dough.
Ingredients
1 Tablespoon active dry yeast
1 cup warm water (105-110F)
1 Tablespoon sugar
1 teaspoon salt
2 Tablespoon olive or grapeseed oil (olive is better for savory breads, while grapeseed is better for sweet)
2 1/2 cups flour
Directions
In warm water, yeast, salt, oil and sugar to a large bowl, and let sit for 5-10 minutes until foamy.
Add the flour and mix, and then knead until a dough forms, and then continue kneading for an additional 5-6 minutes until dough is elastic.
Cover and let rise for about 10 minutes.
From this point you can roll it out and bake according to whatever recipe you are using.
Or make into 3 x 3 inch rolls and bake for 12-15 minutes at 350F.