Raspberry Blueberry Muffin Recipe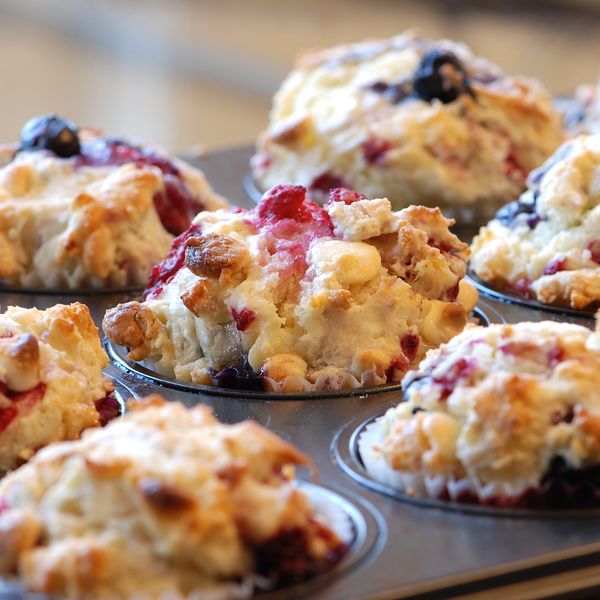 Fresh muffins with tasty raspberries and blueberries.
Ingredients
The Muffins:
1 lemon for zesting
1/2 cup sugar
1 cup buttermilk
1/3 cup apple sauce
1 large egg
1 teaspoon vanilla extract
1 cup whole wheat flour
1 cup all-purpose flour
2 teaspoons baking powder
1 teaspoon baking soda
1/4 teaspoon salt
1 fresh or frozen (not thawed) raspberries
1/2 cup fresh or frozen blueberries
Directions
Preheat oven to 400° F. (200C)
Put paper liners into a 12 muffin tin
Combine the lemon zest and sugar in a food processor and pulse
Add buttermilk, apple sauce, egg and vanilla and pulse until blended.
Combine flour, baking powder,baking soda and salt in a large bowl.
Add the buttermilk mixture and fold until almost blended.
Gently fold in raspberries.
Divide the batter among the muffin cups.
Bake the muffins until the edges and tops are golden, 20 to 25 minutes.
Let cool in the pan for 5 minutes before turning out onto a wire rack.
Extra delicious when served warm.
Hint * No buttermilk? Mix 1 tablespoon lemon juice into 1 cup milk.