Raspberry Dessert Sauce Recipe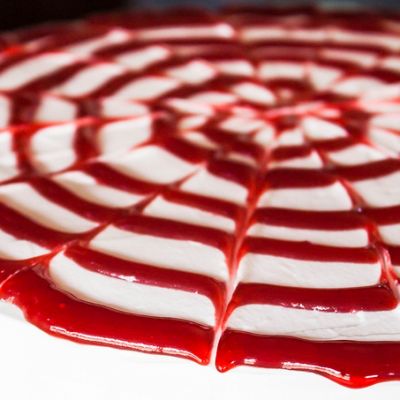 This is a no cook raspberry dessert sauce recipe that you can make one day ahead of when it is needed. This is as close as it gets to pure raspberry flavor.
Ingredients
2 cups frozen unsweetened raspberries, thawed
1/4 cup granulated sugar
1 Tablespoon Grand Marnier orange liqueur
Directions
Place the raspberries and the sugar in a food processor or blender and make them as smooth as possible.
Using a mesh sieve, strain the berries to remove all the seeds.
You can use a rubber spatula to press the raspberry puree through.
Stir the Grand Marnier into the puree. It really gives it a wonderful flavor, but it is an optional ingredients.
This will make about one cup of raspberry dessert sauce.
Keep refrigerated. You can make a day ahead of when it is needed for your dessert.
.