Roasted Corn On The Cob Recipe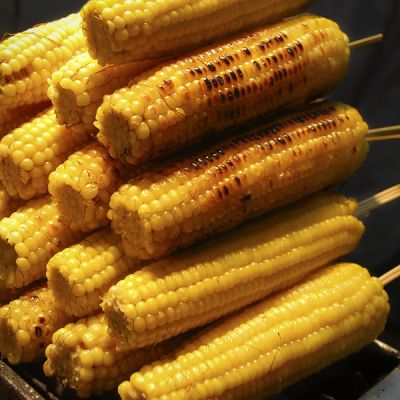 This roasted corn on the cob recipe gives you instructions on roasting the corn in the husk over a hot grill. Boiling is very easy to do and a common way of cooking corn but roasting gives it a wonderful flavor!
Ingredients
6-8 ears o fresh sweet corn, in the husk
butter
Salt and fresh ground black pepper
Directions
Heat your grill to a medium temperature. (350ºF)
With the corn still in their husks, lay them out evenly over the hot grill.
Allow the corn to cook for 20 minutes, turning every 3-4 minutes.
Once cooked, remove the corn from the grill using tongs.
Carefully remove the husks from the corn, using clean gloves if necessary.
Serve immediately with butter, salt and fresh ground pepper.