Sausage And Tomotoes Recipe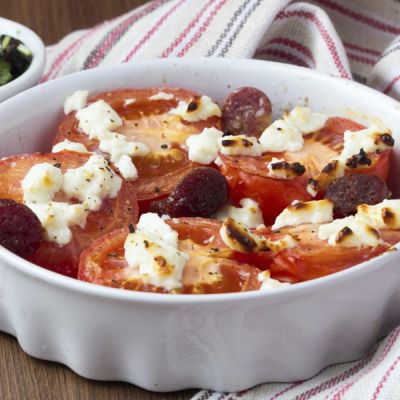 This sausage and tomatoes recipe is easy to make and packed with flavor.
Ingredients
3 large tomatoes, halved crosswise
1/4 teaspoon salt
1/4 teaspoon black pepper
1 cup Italian sausage, cooked and crumbled
1 cup panko breadcrumbs
1/4 cup crumbled feta cheese
2 Tablespoons chopped fresh oregano
1 Tablespoon olive oil
Directions
Preheat oven to broil.
Great a casserole dish and sprinkle with panko crumbs and oregano.
Place tomatoes cut side up over crumbs and sprinkle with salt and pepper.
In a small bowl, combine sausage, feta cheese, stir in olive oil.
Spoon sausage mixture evenly on top of tomatoes.
Broil for 6 minutes or until lightly browned.