Seasoned Breaded Veal Cutlets Recipe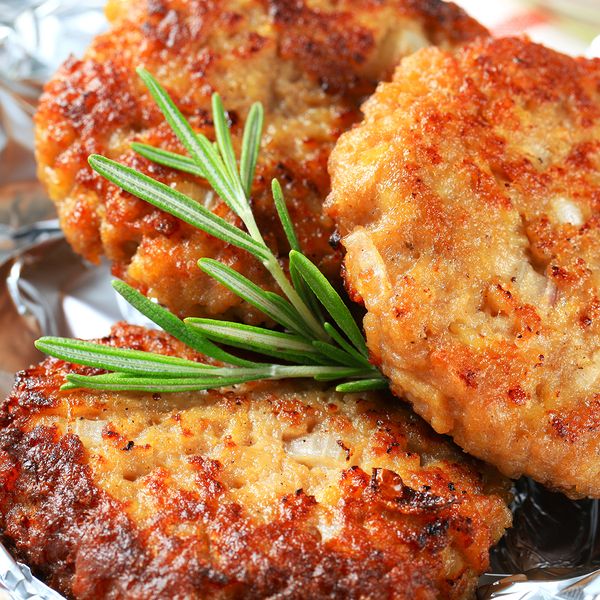 A tasty seasoned veal cutlet recipe.
Ingredients
4 veal (or you could use ground chicken) cutlets, pound cutlets to approx. 1/4 inch
1/2 cupflour
3eggs, beaten
2 tbsp.milk
1 cup finely ground unseasoned bread crumbs
1/4 cupgrated Parmesan cheese
2 tsp.chopped fresh herbs, such as sage, rosemary or thyme (or you can use herbs of your choice)
2 tbsp.olive oil
2 tbsp.butter
Salt and freshly ground pepper, to taste
Directions
1 Put flour in a dish for dredging the cutlets
2 Beat eggs and milk together in the second dredging dish
3 Mix bread crumbs, herbs and Parmesan cheese in a third dish.
4 Season the veal with salt and pepper. Dredge cutlets first in flour then egg mixture and lastly, the bread crumb mixture.
5 Heat a large skillet with the butter and oil over medium heat and brown cutlets on each side, about 3 to 5 minutes per side or until done.