Shrimp Tempura Recipe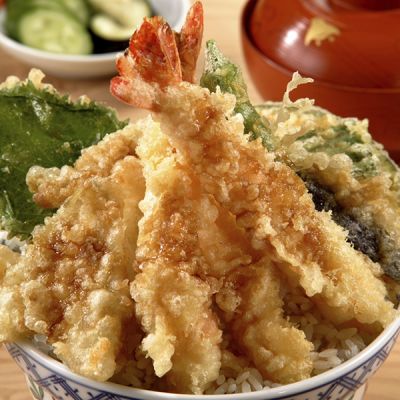 This shrimp tempura recipes make a delicious little appetizer and are not hard to make! You can also plan to do some vegetables if you wanted to make it to have a tempura style meal.
Ingredients
8 large prawns, shelled, de-veined and de-headed, but with tails still on
2 eggs
1/4 cup Panko breading
2 Tablespoons cornstarch
1/4 cup flour
3 cups vegetable oil, for deep-frying
Directions
Preheat oil to 350 degrees F. in a deep sided pot.
If you use a smaller pot and do in batches, you can use less oil.
Score underside of each prawn and flatten.
In large bowl, combine egg, Panko breading and cornstarch.
Dust each prawn in flour then dip in egg mixture and coat thoroughly.
Deep fry in hot oil for 5-6 minutes. Remove to a plate lined with paper towels to absorb the fat.
Prawns are done when they are lightly colored and crisp looking.