Simple Meatballs Recipe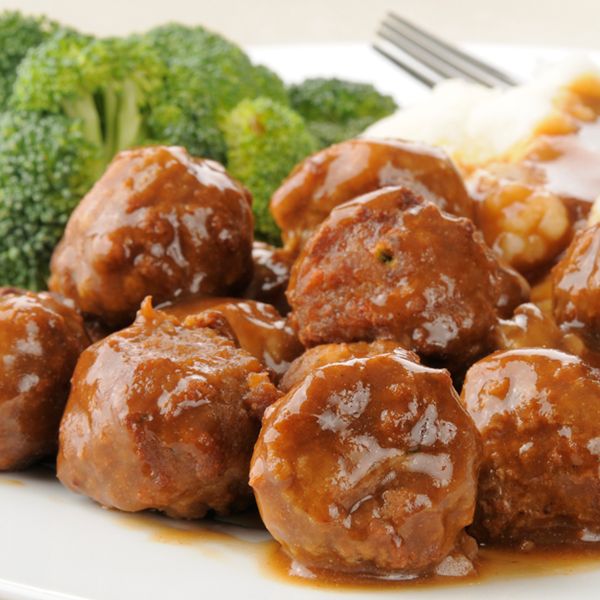 Delicious on their own or in pasta sauce, this healthy meatball recipe will be a big hit. And a good way to sneak in a few extra veggies as well.
Ingredients
Serving Size - 20-30 meatballs
4-5 slices white sandwich bread, cubed
2 Tablespoons milk
1 lb ground hamburger or ground turkey
1 1/2 cups grated carrots
1 medium onion, minced
1 egg
1 teaspoon salt
1 teaspoon garlic salt
1 teaspoon fresh basil, minced
1/8 teaspoon pepper
Directions
Preheat your oven to 350ºF
Line a baking sheet with tinfoil.
Mix bread and milk together in a bowl, giving it a stir to moisten the bread.
Prepare the remaining ingredients and add them to the bread/milk mixture.
Using your hands or a stand-mixer fitted with an open paddle blade, mix the meat mixture until well combined.
Again, using your hands, form the meat mixture into 1-2" meatballs, depending on your preference in size.
Place meatballs in one layer on a baking sheet or cake pan, or even a broiler pan if you have one.
Bake for 15-20 minutes or until a thermometer inserted into centre of a few meatballs reads 160°F (71°C).
If desired, gently roll the meatballs around in their own juices from the pan before serving.