Smore Mini Cupcakes Recipe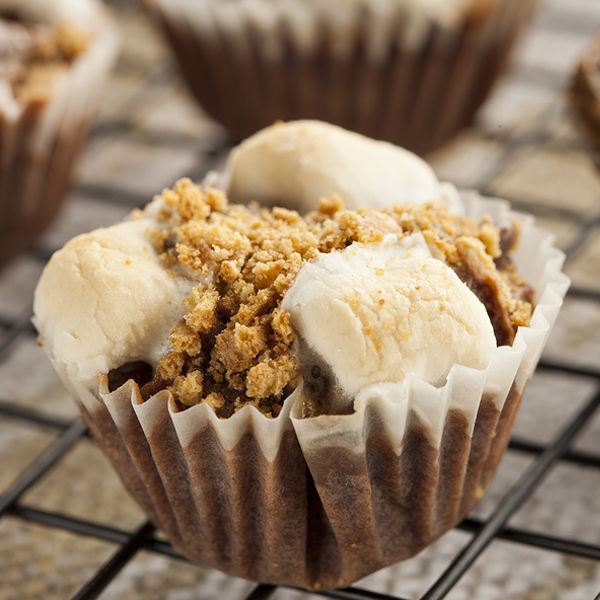 A smore recipe forr the smore lovers out there, give this recipe a try
Ingredients
Makes 24
2 1/2 cups graham cracker crumbs
1/3 cup sugar
1/3 cup mini chocolate chips
3 teaspoons baking powder
1/2 teaspoon salt
3/4 cup milk
2 eggs
24 Hershey Kisses, unwrapped
36 mini marshmallows
Directions
Preheat oven to 350 degrees and line mini muffin tin with baking cups.
In a medium-sized mixing bowl mix together 2 cups graham cracker crumbs, sugar, chocolate chips, baking powder, and salt. With an electric mixer on low, beat in the milk and eggs.
Spoon batter into muffin tins filling 2/3 full. Place a Hershey's Kiss in the center of the cupcake, add 3 marshmallows around the edges and sprinkle with remaining graham cracker crumbs.
Bake 10-12 minutes or until marshmallows are lightly toasted. Remove and allow to cool 10 minutes before turning out onto a baking rack to cool completely.