Spiced Carrot Cake Recipe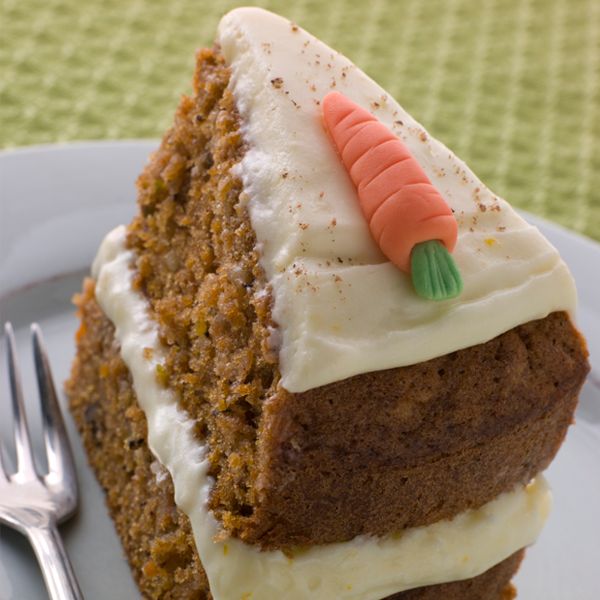 This is a delicious spiced carrot cake recipe for parties or for snacking on at home.
Ingredients
Cake
2 cups all-purpose flour
2 teaspoons baking powder
2 teaspoons cinnamon
2 teaspoons cardamom
1 teaspoons baking soda
3/4 teaspoon salt
1/2 teaspoon nutmeg
3/4 cup white sugar
3/4 cup packed brown sugar
3 eggs
3/4 cup vegetable oil
1 teaspoons vanilla
3 cups grated carrots
Icing
1 8 ounce package cream cheese, softened
1/4 cup butter, softened
1/2 teaspoon vanilla
1 cup icing sugar
Directions
Cake
Preheat oven to 350ºF
Grease and flour two 9-inch round metal cake pans; set aside.
In large bowl, whisk together flour, baking powder, cinnamon, cardamom, baking soda, salt and nutmeg.
In separate bowl, beat together white and brown sugars, eggs, oil and vanilla until smooth; pour over flour mixture and stir just until moistened.
Stir in carrots.
Spread in prepared pan.
Bake in centre of 350°F oven for 40 minutes.
Icing
In bowl, beat cream cheese with butter until smooth.
Beat in vanilla and then icing sugar, one-third at a time, until smooth.
Spread over top of cooled cake.