Spicy Chicken Drumsticks Recipe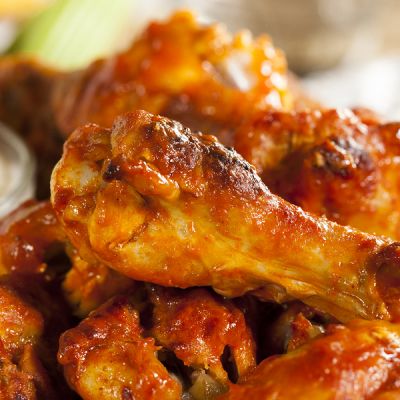 You can make chicken drumstick recipe extra spicy too!
Ingredients
1 pinch cayenne pepper
1 tsp franks hot sauce
1 pinch ground black pepper
1 pinch salt
1 garlic clove, minced, to taste
1 cup honey
2 tablespoons ketchup
1/2 cup soy sauce
2 tablespoons olive oil
3 lbs chicken drumsticks
Directions
Mix the marinade ingredients and pour over the chicken.
Let sit in fridge for an hour, or overnight if possible.
Place wings on a medium hot grill for 7-10 minutes on each side until cooked and carmelized.
You can also bake them in the oven for 20-25 minutes at 375F.