Spicy Chocolate Christmas Cake Recipe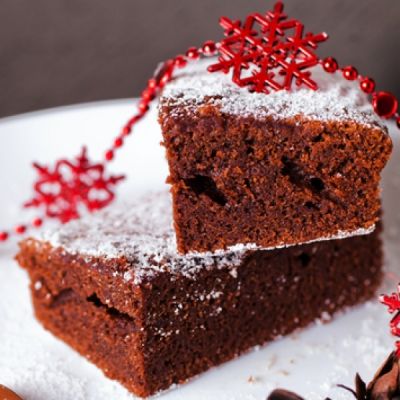 A Delicious recipe for sweet and spicy chocolate Christmas cake. This is a yummy special treat.
Ingredients
1 1/2 cups all purpose flour
1 cups granulated sugar
1/3 cup cocoa powder
2 teaspoons cinnamon
3/4 teaspoon baking soda
1/4 teaspoon cayenne
1/4 teaspoon salt
1 cup water
1 /2 cup vegetable oil
1 Tablespoon white vinegar
1 teaspoon vanilla
confectioners sugar for dusting
Directions
Preheat oven to 350 degrees F. Grease an 8 inch square baking pan.
In a large size bowl, stir together all dry ingredients.
Add in the water, vinegar, oil and vanilla. mix until combined.
Pour into pan and bake for 35-40 minutes or until teaster inserted in center comes out clean.
Remove to wire rack to cool.
Just before serving dust with confectioners sugar and cut into squares.