Strawberry And Yogurt Smoothie Recipe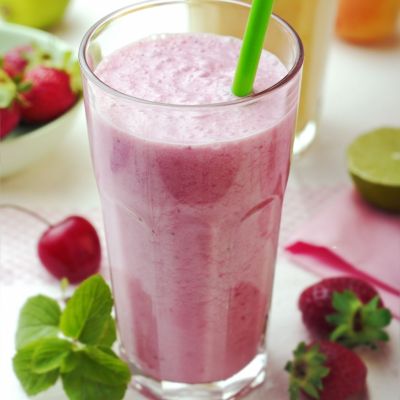 This is an easy and quick recipe for a delicious strawberry and yogurt smoothie.
Ingredients
1 cup milk
1/2 cup yogurt
1/3 cup vanilla protein powder (optional)
1/2 cup frozen strawberries
1/4 cup ice cubes
(Makes 1 large or 2 smaller glasses)
Directions
Place milk and yogurt into a blender.
Top with ice cubes, protein powder and berries.
Mix on high for 2 minutes or until fully blended.