Strawberry Cream Chocolate Layered Cake Recipe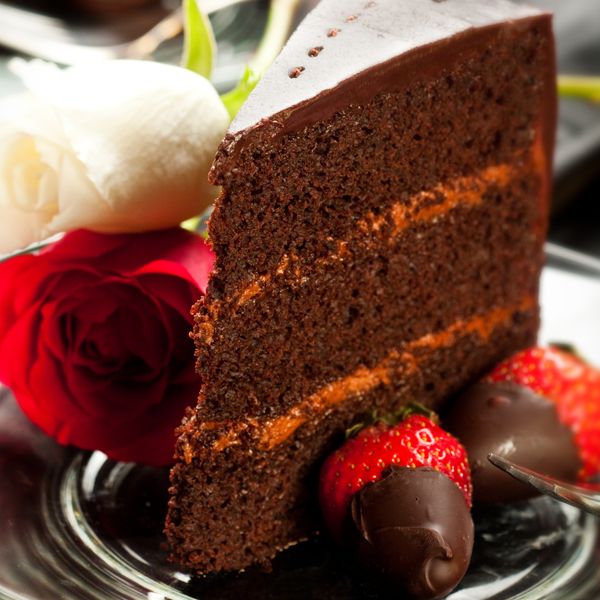 A Delicious recipe for strawberry cream chocolate layered cake. This delicious dessert has a very pretty presentation.
Ingredients
Cake
2 cups granulated sugar
2 1/2 cups all purpose flour
3/4 cups cocoa powder
2 teaspoons baking soda
1 teaspoon baking powder
1 teaspoon salt
3 eggs
1 1/2 cup buttermilk
1 1/2 cup strong coffee, cooled
1/2 cup vegetable oil
2 teaspoons vanilla
Filling
1 cup strawberry puree
1/2 cup butter, at room temperature
3 cups confectioners sugar
1 teaspoons vanilla
1/2 cup cocoa powder
Icing
1 cup confectioners sugar
1/2 cup cocoa
1 Tablespoon golden syrup
1/4 cup hot water
Directions
Preheat oven to 350 degrees F.
Grease and flour three, 8 inch round cake pans.
Combine the flour, cocoa, baking powder, baking soda, salt in a large bowl and mix to combine.
Mix in the cocoa powder.
Mix the eggs, buttermilk, coffee, oil and vanilla in a large measuring cup.
Pour in the liquid ingredients into the dry ingredients and mix to combine.
Divide the cake batter evenly between the cake pans.
Bake for 30-35 minutes, or until toothpick inserted in the center of cake comes out clean.
Transfer cakes to a wire rack to cool completely.
To make the Filling. Cream the butter using an electric mixer.
mix in the confectioners sugar.
Sift in the cocoa powder and mix to combine.
Add the sour cream, strawberry puree and vanilla, mix to combine.
Spread some of the frosting on top of the first cake layer, repeat cake and cream layers.
To make the icing, Put the confectioners sugar and cocoa into a food processor. Mix until any lumps are removed.
Drizzle in the golden syrup and water, process again.
Top your cake with icing.