Strawberry Yogurt Individual Cheesecakes Recipe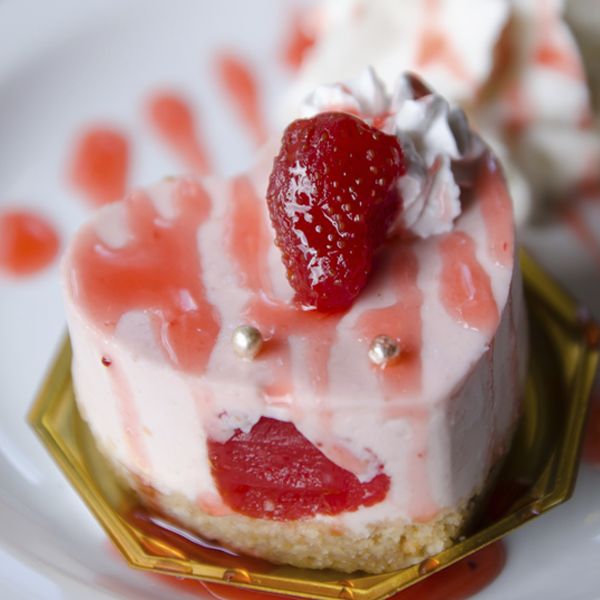 A Delicious no bake strawberry yogurt cheesecakes recipe.
Ingredients
Crust
1 1/2 cups graham cracker crumbs
1 Cup granulated sugar
1/4 cup butter, melted
Cheesecakes
1 cup cream cheese, at room temperature
1/4 cup lemon juice
1 teaspoon vanilla extract
1/2 cup liquid honey
3/4 cup strawberry yogurt
1/8 teaspoon sea salt
2 cups strawberries, quartered
Directions
Have ready 6 mini cheesecake molds.
Combine the cookie crumbs with sugar and melted butter.
Divide evenly between pans and press down to cover bottoms.
To make the filling, place the cream cheese in a food processor along with the lemon juice, vanilla, honey and yogurt.
Process until smooth.
Stir in the strawberries.
Pour the filling onto the prepared crusts, smooth out, cover and place in the fridge for 24 hours.
Serve topped with strawberry sauce and whipped cream.