Stuffed Fluffy Sweet Potatoes Recipe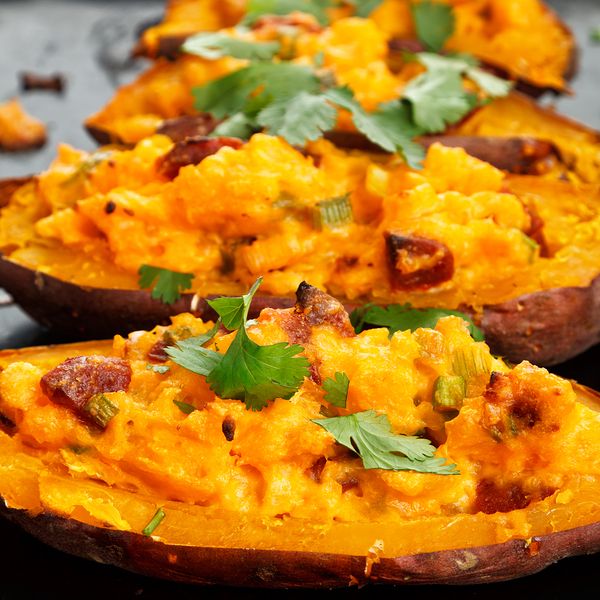 This baked sweet potato recipe will become a family favorite
Ingredients
4 medium sweet potatoes
1/4 cup milk or 1/4 cup half-and-half
1/4 cup butter
2 tablespoons brown sugar, packed
4-6 slices of bacon for the bacon bits
* Optional: A sprig of fresh parsley chopped for garnish
Directions
1. Chops the bacon into small pieces and fry until nice and crispy, drain and set asid
2 Preheat oven to 400degrees F. Pierce sweet potatoes with fork and place on baking sheet.
3 Bake 50 minutes or until tender.
4 Reduce oven temperature to 350*.
5 Cut lengthwise slice off top of each potato.
6 Scoop out centers, leaving 1/8 inch thick shell.
7 In medium bowl, mash potato pulp.
8 Add milk, butter and brown sugar and bacon bits, beat til fluffy.
9 Spoon mixture back into shells.
10 Place shells in large shallow baking pan.
11 Bake at 350* for 10 minutes or until heated through. Garnish with chopped parsley.