Sweet Potato Pie Recipe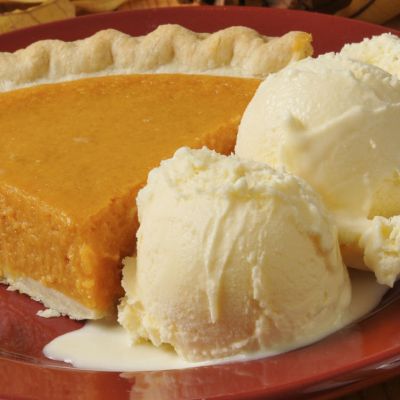 This is a sweet potato pie recipe that will soon become a family favorite. This pie is like a pumpkin pie, but made from sweet potatoes instead.
Ingredients
Crust
1 1/2 cups all purpose flour
1/4 teaspoon salt
1 teaspoon granulated sugar
1/2 cup cold shortening, margarine or butter, cut into small pieces
4 to 5 Tablespoons ice water
Filling
2 cups boiled sweet potatoes, mashed
1/3 cup margarine or butter, at room temperature
1/2 cup granulated sugar
2 eggs, lightly beaten
3/4 cup evaporated milk
1 teaspoon vanilla extract
1/2 teaspoon ground cinnamon
1/2 teaspoon ground nutmeg
1/4 teaspoon salt
Serves 6-8
Directions
Crust
To make the pie crust, combine the flour, salt, and sugar in a large bowl.
Using a pastry blender, cut the butter into the dry ingredients until it's in pea-size pieces.
Drizzle in 4 tablespoons of the ice water and mix just until the dough comes together. Add the last tablespoon of ice water if necessary.
Shape the dough into a flat disk, cover it in plastic wrap, and refrigerate for at least 30 minutes.
On a well floured surface, roll dough out to fit your pie plate, flute the edges and set aside.
Preheat oven to 425°F.
Filling
Prepare the sweet potatoes, by peeling and cutting into cubes.
Place into a sauce pan and just cover with water.
Bring to a boil and cook until soft when poked with a fork .Drain the water, and puree the sweet potatoes with a hand held immersion blender.
Set aside.
In a mixing bowl, use an electric mixer to cream margarine and sugar. Add eggs; mix well.
Add milk, pureed sweet potatoes, vanilla, cinnamon, nutmeg, and salt; mix well.
Pour into prepared pie shell.
Place into the preheated oven and bake for
the first 15 minutes at a 425 degrees.
Reduce heat to 350 degrees and bake 35-40 minutes longer or until a sharp paring knife inserted in the center of the pie comes out clean.