Torta Caprese Recipe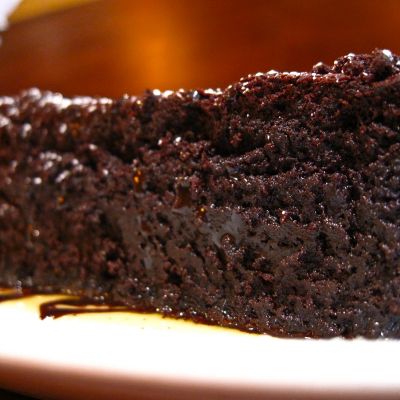 This delicious torta caprese recipe is moist and chocolatey and will have you wishing you could start all over again.
Ingredients
5 eggs
300 grams of peeled and ground almonds
250 grams of dark chocolate
250 grams of butter
200 grams of sugar
icing sugar to decorate
Directions
Preheat the oven to 350 degrees F.
Grease and flour a 9x9 inch cake pan.
Chop the peeled almonds in the food processor to a fine grind (like an almond flour)
Let the butter soften at room temperature and melt the chocolate using your favorite melting method.
Divide the egg yolks from the whites.
Whip the egg whites with half the sugar.
Beat the egg yolks with the remaining sugar and softened butter, add the chocolate and very gently pour in the almonds.
At this point, proceed to gently incorporate the egg whites, stirring with a spatula from top to bottom.
Pour batter into prepared cake pans.
Bake for 50 minutes ... let cool and sprinkle with powdered sugar.