White Chocolate And Lime Cheesecake Recipe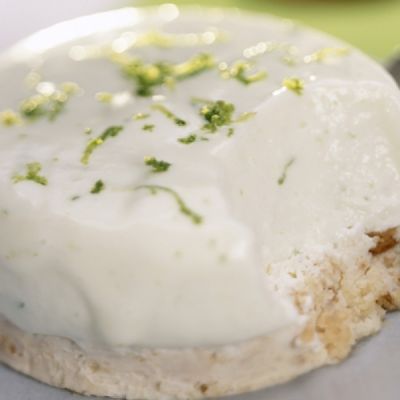 A Yummy white chocolate and lime cheesecake recipe, this is a very refreshing dessert.
Ingredients
6 white chocolate squares
1 1/2 cups graham cracker crumbs
5 tbsp butter, melted
2 (250g) packages cream cheese
1 cup granulated sugar
1/4 cup lime juice
1 envelope unflavored gelatine
2 teaspoons finely grated lime peel (zest)
1 cup whipping cream, whipped
Directions
Mix graham cracker crumbs and mix well with melted butter, press mixture into bottom of a spring form cheesecake pan
Melt chocolate in a double boiler oven hot water.
Beat cream cheese on lowest speed of electric mixer until smooth. Blend in sugar and chocolate; mix well.
In a small sauce pan sprinkle gelatine on top of lime juice. Let stand 5 minutes to soften. Stir mixture over low heat until gelatine is dissolved. Blend warm gelatine and lime peel into cheese mixture. Pour into crust in pan.
Chill at least 3 hours.
Top with whipped cream and garnish with and lime zest.