White Chocolate Covered Chocolate Raspberry Cake Recipe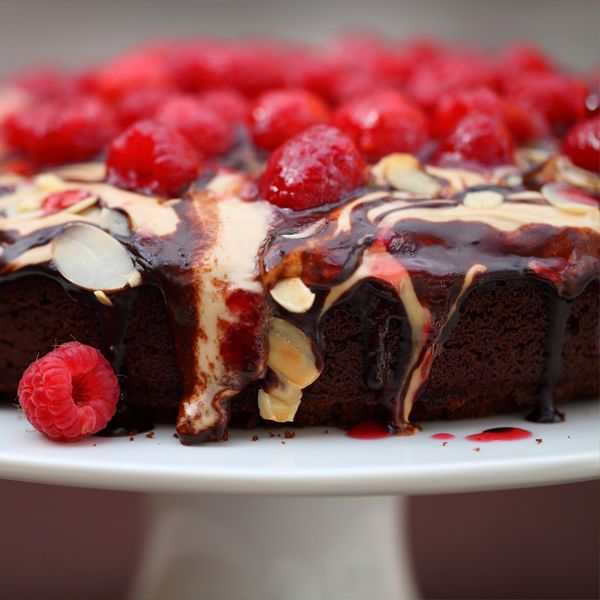 A Delicious Chocolate Raspberry cake recipe, served with white chocolate sauce and fresh berries.
Ingredients
Cake
1 1/2 cups all-purpose flour
1 cups granulated sugar
1/4 cup unsweetened cocoa powder
1 tsp baking soda
1 tsp vanilla extract
1/2 tsp salt
1/3 cup vegetable oil
1 cups water
White Chocolate sauce
1/2 Cup heavy cream
1 cup white chocolate, chopped
1/2 cup Raspberry jam
1 cup fresh raspberrries
Directions
Preheat oven to 350F. Lightly grease 8″ cake pan
Whisk together flour, sugar, cocoa, baking soda and salt. Next, add in the oil, vanilla extract and water and mix until smooth.
Remove from oven and cool in pan for 10 min. Turn onto wire rack and cool completely.
For the white chocolate sauce. melt the chocolate in a double boiler over hot water, or in the microwave. mix in cream until smooth.
Spread a large spoonful or two of the white chocolate sauce over top of the cake. Once smooth, spoon raspberry jam over top and swirl around with spoon. place raspberries on top and serve.